When you first login into the Spechy app you will be directed to the Home Page.
At the top of the page there is a bar that contains (Conversations, Calendar, Quick Add, Language, Dark Mode, Global Search, Agent Status, and your profile's name and avatar.
Conversation Access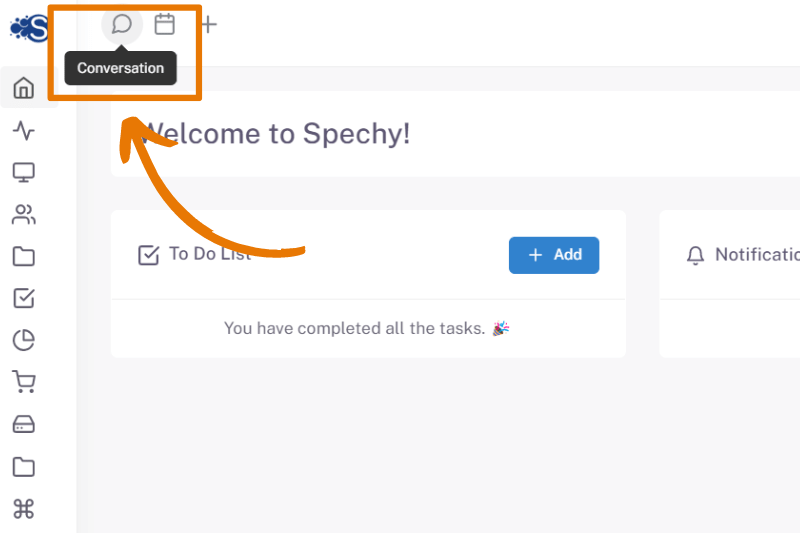 Accessing conversations has never been easier. Users can quickly access the conversations tab at any time from any window while on the Spechy App.
You will be directed to the conversations page once you click on "conversations" icon.
Calendar Access
Right next to the conversation button there is another button labeled calendar.
After clicking on it you will be directed to the calendar page. Using the calendar page you can add events and check for meetings or events you have scheduled on a daily, weekly and a monthly bases.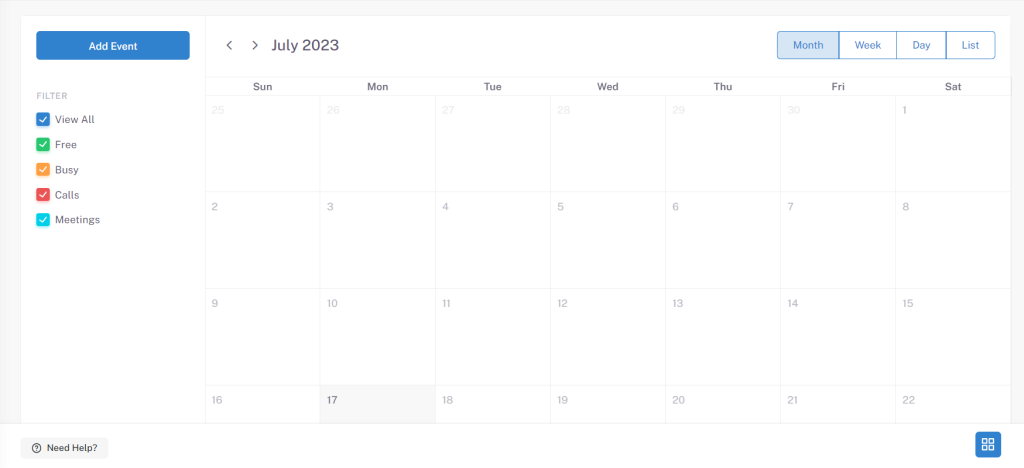 Quick Add
Right next to the Calendar icon there is a plus shaped icon called "Quick Add", after clicking on "Quick Add" you can smoothly add any contact, company or ticket.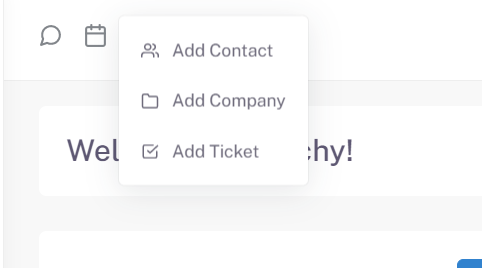 Languages
On the right side of the screen you can click on "English" and choose any other language of your preference.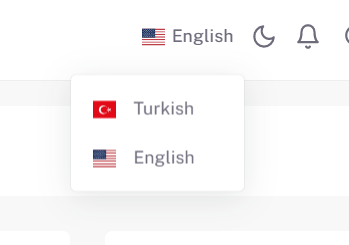 Dark Mode
Right next to the language dropdown, there is a button called "Dark Mode".
Users can switch from light and dark mode at any given moment while using the Spechy App.
Dark mode users find reading easier in low light with less eye strain. They also claim it helps them fall asleep quickly and stay asleep longer. This could be because screens expose you to more blue light at night, which could disrupt your circadian rhythm.
Notifications
When you click on the "Notification icon" the bell icon right next to the dark mode icon, you will see all the notification you have and you have the option to mark them all as read.
Global Search
Right next to the notifications icon there is a "Search" icon, after pressing on it you can make a global search in your database, the results are based of (contacts and companies).
Status
On the top right near your name and avatar, you can set you status so that other agents and the system recognizes what is your status.
when set on available the system might forward some calls, messages, or emails to you, but while set on busy the system will not forward any of the calls or messages to a busy user.
User Profile
On the far right you will see your name and surname and your avatar.
after clicking on the name or the avatar you will see a dropdown that contains (your ping, your profile page, My Plans, and the option to log out of the Spechy App.